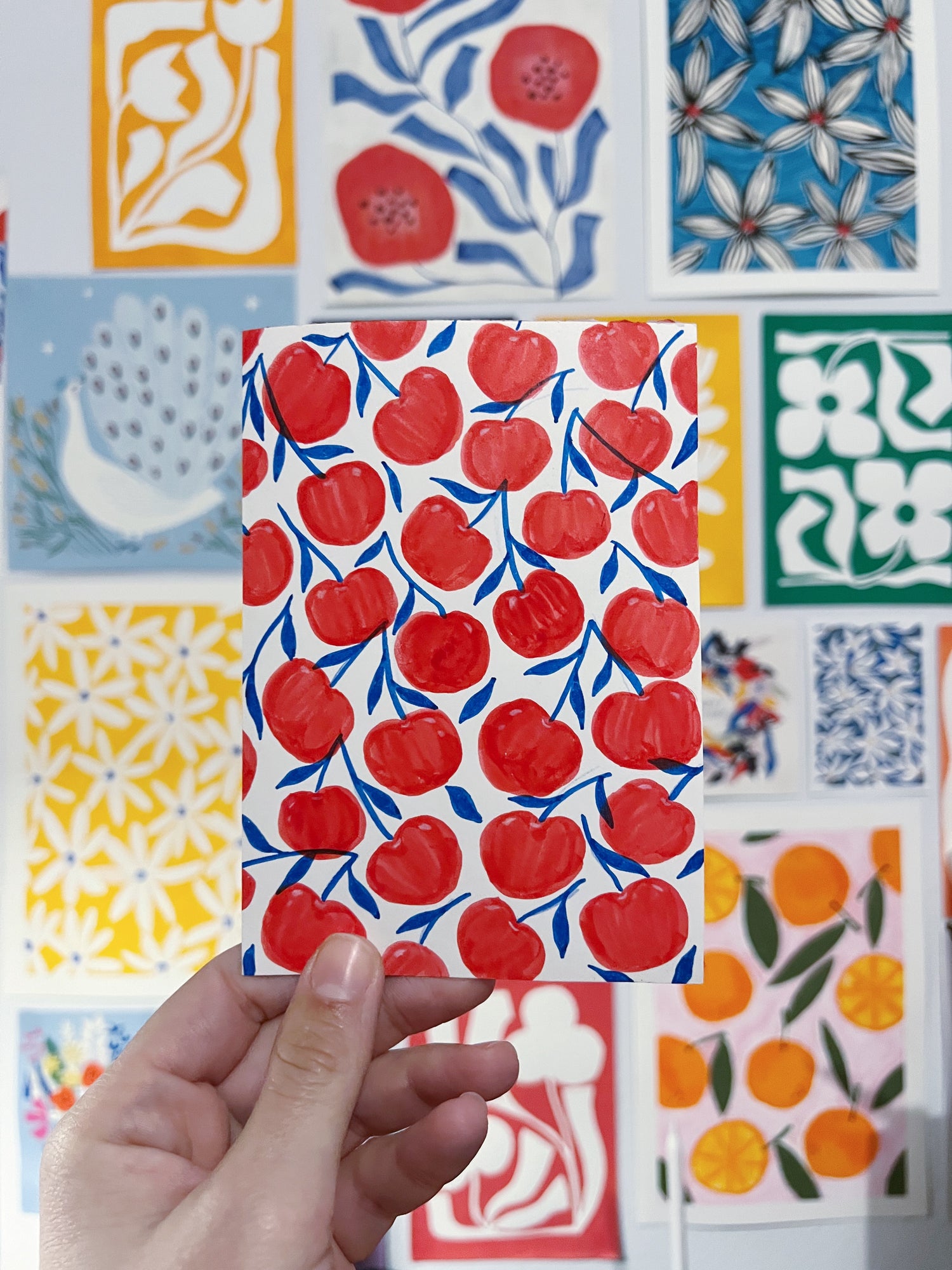 Happy Hemera
Sofia Daskalaki is a passionate illustrator from a small Greek island. her art is an enchanting blend of vibrant colors and captivating stories that aim to inspire joy and wonder in people of all ages. She finds great joy in creating works that enchant both adults and children, and she is constantly inspired by the beauty of everyday life. Whether she is in her studio or exploring nature, she finds endless inspiration from the world around her. Sofia is excited to share her work with all of us and hopes it brings a sense of joy and inspiration to our lives.
Artistic inspiration
Although Sofia feels most at home in her studio, she is also a fearless explorer at heart. She loves to wander the city streets and observe people and their unique stories. She finds solace in nature, whether by the sea or hiking through the mountains. Drawing flowers and plants brings her endless joy, and she never tires of the endless inspiration that nature provides.