Become a Papirværk Partner
Get started easily with your circular conversion.
Circular economy

We collect and recycle
- and you can order new products back.

Get sustainable communication

We deliver the communication and ensure a good start-up so that employees are informed.

Receive data and transparency

When we collect and recycle ourselves, we have an overview of the entire value chain.
Meet some of our partners
Statements
"We are far from the goal - neither with our work with sustainability nor circular economy, but the collaboration with Papirværk pushes us in the right direction."

Jakob Kjær Rasmussen, Sustainability Manager, Odense Havn A/S

Read case

"It's fantastic that our paper waste is gaining new value among our guests."

Emilie Brøgger, Marketing Manager, Aarhus Theatre

Read case

"Our customers are looking for those who take responsibility. Therefore, the collaboration with Papirværk makes good sense."

Casper Bock, Hotel Manager, Horisont Hotel & Conference

Read case
Get an overview of the data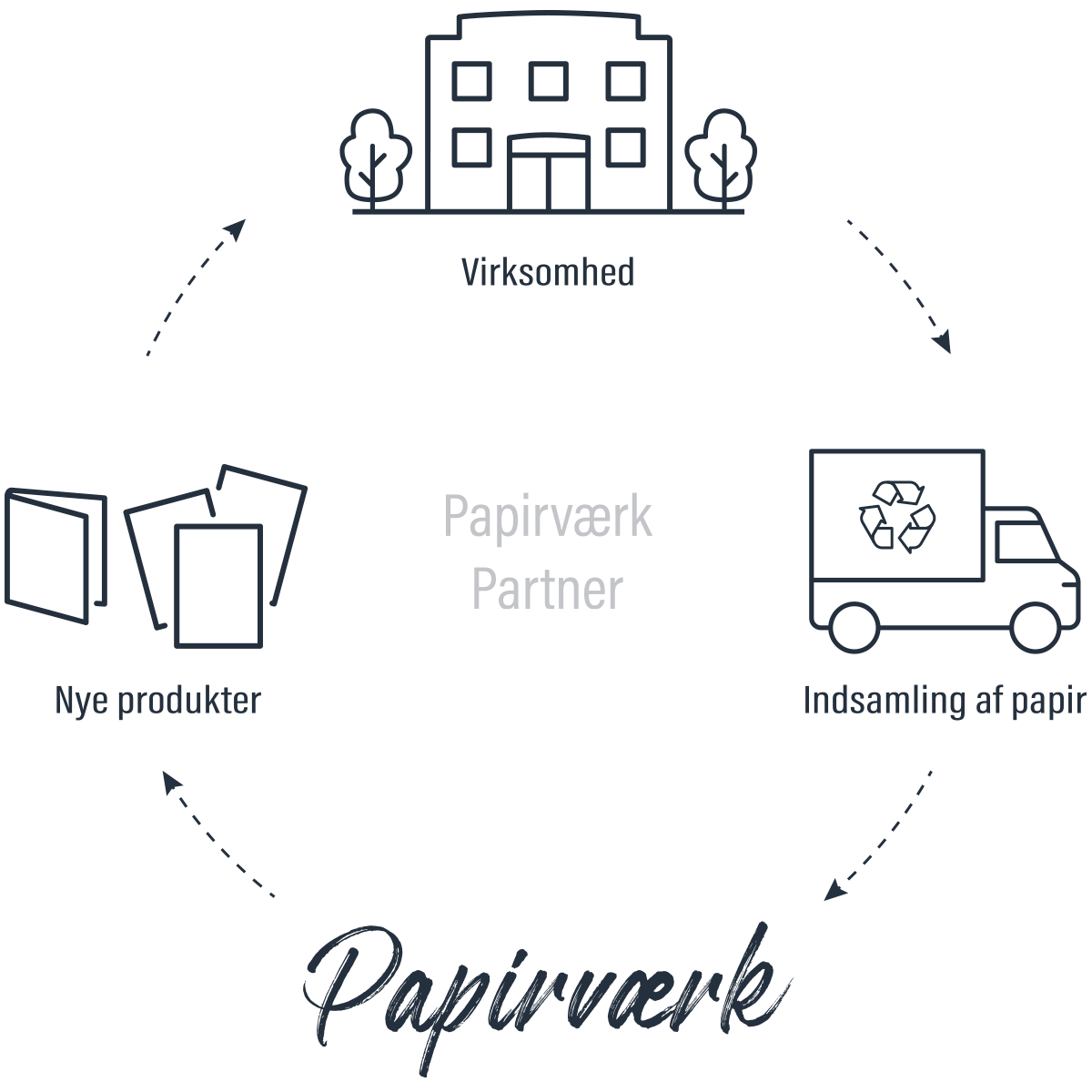 A circular concept
Waste as a resource
Get collected, sorted and
shredded your paper waste by Papirværk
Let Papirværk recycle
from our circular paper factory
Get new products back,
made from your own paper waste
Contribution to the circular transition,
and receive data and honest, sustainable communications.
Give your communication complete rubbish
Environmental certificate

Small containers for office/printer rooms